DigiCert
Secure Site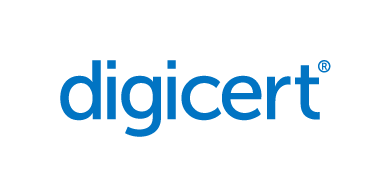 Secure your customers' personal information and increase your click-through and conversion rates, with the DigiCert Secure Site certificate.
The industry's leading TLS/SSL certificate is now on trusted DigiCert roots. Whether you partner with us as a reseller, independent vendor or other technology provider, you can differentiate your offerings and build brand reputation with our Secure Site certificates. They include the Norton™ Powered by DigiCert seal—the most well-recognized symbol for online trust—plus priority 24/7 support and exclusive access to the fastest validation experience available
---
Application and Advantages
With DigiCert Secure Site OV certificates customers are assured of a high level of authentication, which means high levels of consumer confidence in their website. Choose from DigiCert Secured Seal or Norton Seal – the most well-recognised symbol for online security which gives customers visual verification of your sites trustworthiness and boosts their confidence when sharing sensitive information (such as PII) with you online.
Before issuing an OV certificate DigiCert will thoroughly validate the following information:
Domain ownership
Operational history
Physical address
---
Features and Benefits:
High validation level (OV)
Padlock in Browser
Support multiple domains
Unlimited server licensing
Support both FQDN and Wildcard SANs
Default SAN limit: 250
Compatible with most browsers and operating systems
Protects your website or email traffic with RSA 2048+ encryption or ECC 256+ keys and SHA2-256 signature algorithm
$1,750,000 Netsure protection warranty for your business
Meets PCI compliance requirements for secure credit card transactions
Unlimited free reissues for the life of the certificate
DigiCert Secure Seal
Malware scanning to inspire even more trust, and avoid your site being blacklisted by search engines
Save time and money by buying for several years! By buying for 2 years, you would spend less time managing your certificates and your cost per year would drop from £305.00 to N/A
Exclusive benefits from SSL247®, including a personal SSL expert, a 30-day money back guarantee and a MySSL® account. Contact us today to find out more
---


The Secure Site certificate comes with Norton seal-in-search technology as standard, displaying the world's number one mark of trust - the Norton Seal - next to your URL in search engine results.
---
Need stronger security and more assurance for your customers?
To maximise confidence in your site, go for a certificate with Extended Validation. EV is preferred by 93% of online shoppers. For both maximum assurance and encryption, choose the Secure Site Pro EV.
---
Why choose DigiCert ?
When reputation matters, our clients choose DigiCert to secure their data and enhance trust in their businesses. Simply by associating your business with DigiCert and, even better, displaying its mark of trust – the Norton Seal – on your website, you'll boost customer confidence. And more confidence means more sales.
Need some unbiased SSL advice?
As the UK's leading SSL consultants, SSL247® offers unrivaled and impartial SSL advice. Get our SSL recommendations for your business - and find out why so many of our customers go on to recommend us to their colleagues, contacts and friends.
0204 519 2097 (London Office)
sales@ssl247.co.uk
If it's a quick recommendation you're after, please visit our wizard.

Need more info about SSL? Have a look at the SSL certificates section of our Knowledge Base.