DigiCert
Secure Site EV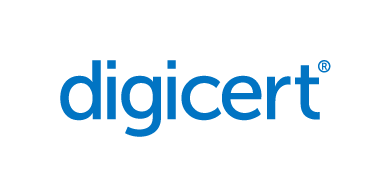 Give online customers and visitors highest level of assurance with DigiCert Secure Site EV Certificate. The industry's leading TLS/SSL certificate is now on trusted DigiCert roots. Whether you partner with us as a reseller, independent vendor or other technology provider, you can differentiate your offerings and build brand reputation with Secure Site certificates. They include the Norton™ Powered by DigiCert seal—the most well-recognized symbol for online trust—plus priority 24/7 support and exclusive access to the fastest validation experience available.
---
Application and Advantages
With DigiCert Secure Site EV certificates, customers are assured the highest level of authentication, which means the highest level of consumer confidence in their website and brand. Choose from the DigiCert Secured Seal or the Norton: Powered by DigiCert Seal to boost conversion rates by giving customers a unversially recognizable, browser-visible indication that your site is trustworthy.
Additionally, Secure Site customers have exclusive access to the fastest validation experience available. Before issuing an EV certificate, DigiCert will thoroughly validate the following information:
Business organization
Operational history (last 3 years)
Physical address
Employment status of the requestor (verified by phone call)
---
Features and Benefits
Highest level of validation (EV)
Padlock in browser
Support multiple domains
Unlimited server licensing
Default SAN limit: 250
Compatible with most browsers and operating systems
Protects your website or email traffic with RSA 2048+ encryption or ECC 256+ keys and SHA2-256 signature algorithm
$1,750,000 Netsure protection warranty for your business
Meets PCI compliance requirements for secure credit card transactions
Unlimited free reissues for the life of the certificate
DigiCert Secure Seal or Norton: Powered by DigiCert Seal
Malware scanning to inspire even more trust, and avoid your site being blacklisted by search engines
Extra features from SSL247® including an accredited personal account manager with 30 day money back guarantee and a MySSL®account.
Save time and money by buying for several years! By buying for 2 years, you would spend less time managing your certificates and your cost per year would drop from £767.00 to N/A
---
Is the DigiCert Secure Site EV certificate right for your business? Ask an expert
In regards to SSL certificates, there is a right fit for your business – our team is here to help you make the right decision. Call us now to find out if the Secure Site with EV is right for you, on 0204 519 2097 . For instant advice, you can also try our FREE SSL wizard.
With seal-in-search and Daily malware scanning as standard, this certificate will also attract new customers to your website and protect their data – and your site – against malicious malware attacks.
---
With its seal-in-search function, the DigiCert Secure Site EV certificate will mark your site as trusted in search engine results – driving new traffic and custom to your website.
---
Need a hand? Call our SSL experts now
Our customers have been so impressed by the service they receive from us that many go on to recommend us to their own clients, colleagues and friends. Contact us now for an impartial SSL recommendation and quote on