DigiCert
Secure Site Wildcard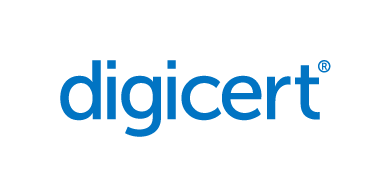 Along with this certificate's Organisation Validation comes the latest seal-in-search technology and daily malware scanning. This great combination will work together to protect your sites and assure your customers that your business is trustworthy from the minute you pop up in their search engine results.
---
Seal-in-Search technology comes as standard with the Secure Site Wildcard. It displays the Norton Seal next to your URL in search results - marking you as a business to trust.
---
How the Secure Site Wildcard works
By using the wildcard notation (*. before your domain name) you can extend SSL security to unlimited sub-domains. Take a look at the example subdomains, for a widcard issued to *.ssl247.co.uk, below.
https://intranet.ssl247.co.uk
https://www.ssl247.co.uk
https://secure.ssl247.co.uk
https://mail.ssl247.co.uk
https://etc.ssl247.co.uk
---
Benefits and features
Drive traffic to your site and reduce abandoned transactions, with Norton seal-in-search technology
Support multiple domains
Unlimited server licensing
Compatible with most browsers and operating systems
Protects your website or email traffic with RSA 2048+ encryption or ECC 256+ keys and SHA2-256 signature algorithm
$1,750,000 Netsure protection warranty for your business
Meets PCI compliance requirements for secure credit card transactions
Unlimited free reissues for the life of the certificate
Free Norton seal
Daily malware scanning to inspire even more trust, and avoid your site being blacklisted by search engines
Save time and money by buying for several years! By buying for 2 years, you would spend less time managing your certificates and your cost per year would drop from £305.00 to N/A
Exclusive benefits from SSL247®, including a personal SSL expert, a 30-day money back guarantee and a MySSL® account. Contact us today to find out more
Need stronger encryption or a more visible sign of security?
To guarantee strong encryption, you need a certificate with ECC encryption. Take a look at the Secure Site Pro with SAN.
But, if it's a more visible sign of security you need, go for a certificate with Extended Validation. For both ECC and EV, choose the Secure Site Pro EV with SAN.
The power of the DigiCert name
As the world leader in online trust, DigiCert could be your most powerful marketing tool – giving you the edge and your customers the assurance they need to transact on your site. Contact us and find out if DigiCert SSL is right for your business.

SSL247® is an official expert on the DigiCert range
At SSL247®, all of our friendly SSL consultants are SSE/SSE+ accredited - and that means they're officially recognised as experts on the DigiCert SSL range. If you are unsure if this Wildcard certificate is right for you, we are here to help. You can visit our wizard or call us now for impartial SSL advice. When you call we promise you won't be placed on hold or into an automated service - your call will be answered by a member of the team who'll be pleased to help.
0204 519 2097 (London Office)
sales@ssl247.co.uk

Need more info about SSL? Have a look at the SSL certificates section of our Knowledge Base.